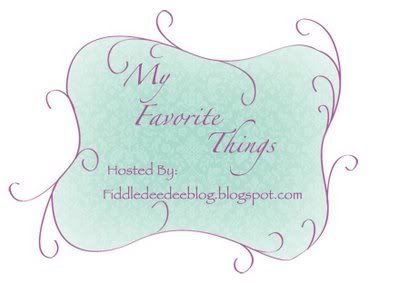 This week for My Favorite Thing I wanted to share with you a recipe. Its easy to do and doesn't take that long to make but really tatse great. I make it for my family each Holiday they just love it! Its also easy to take to a party too! If you want too you can use a different fruit other than cherries too or just leave it plain!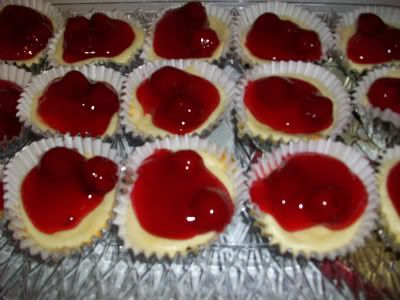 Mini Cherry Cheese Cakes
1 – Box – Vanilla Wafers
2 – 8 ounce – Cheam Cheese
1 – Can of Cherry Pie Filling or other topping
Cup Cake Liners – Paper or Foil if you don't
1. Place a Vanilla Wafer Cookie in each Cup Cake Liner. I used the ones that are wrapped in foil so I didn't need muffin pans so I could bake a bunch at once.
2. Mix Cream Cheese, Vanilla, & Sugar on meduim speed until well blended.

3. Add Eggs. Mix Well.

4. Pour Over Vanilla Wafers filling each liner a little over half way full.

5. Bake at 325 until done. I would say maybe 15 minutes depends on your oven. Test with a fork like you do a cake to see if its done. Becareful not to over cook.

6. Cool – Then top with fruit, nuts, or chocolate – I used Cherry Pie Filling!

7. Enjoy – Be sure to refrigerate after a short time.
To see more My Favorite Things
click here
were over at Fiddledeedee's!